Latest & Greatest...
ReRax at The Gearage in Ft Collins!!!
ReRax at Mad Mike's in Georgetown!!!
Check out my YouTube channel for some great videos on how the ReRax™ comes together!
What is it?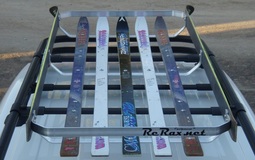 > ReRax™ is a custom designed - handmade gear basket to carry your gear while mounted to your vehicle's OEM or aftermarket rack system

> It allows you to carry larger gear on top - freeing up more room inside
---
How Does it Work?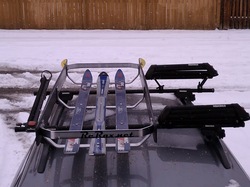 > 4 widths to work with your existing rack accessories & crossbars

> ReRax™ length is determined by the length of skis used to build it

> Includes a mount kit for OEM, Yakima or Thule crossbars

---
Why ReRax™ Rocks!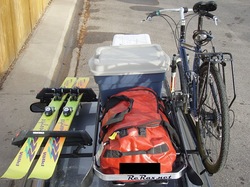 > 100% recyclable and repurposed!

> ReRax™ costs 25% - 50% LESS than comparable carriers

> ReRax™ works alongside your existing accessories - no stacking!

> Real world tough - no failures!

Questions? Email me (John) at reraxeqp@gmail.com

---